Kube
Advanced Water Filtration System
Kube gives you crystal clear and clean water straight from your existing faucet. It easily connects under any sink, (consuming very little space) and turns the water you're already paying for into water that can improve your life experiences. Enjoy glass after glass of refreshing water right from your tap. With Kube, you'll love your water and your faucet again.
But Kube gives you more than great drinking water. You can cook without chemicals, make baby's bottles with contaminant-free water and improve the taste of your coffee, tea and anything else made with water. You can take Kube water with you too. There's no waiting and no limitations since you'll get 1,665 gallons/6,300 liters of delicious water between filter changes. Why delay? Start living the Kube life today!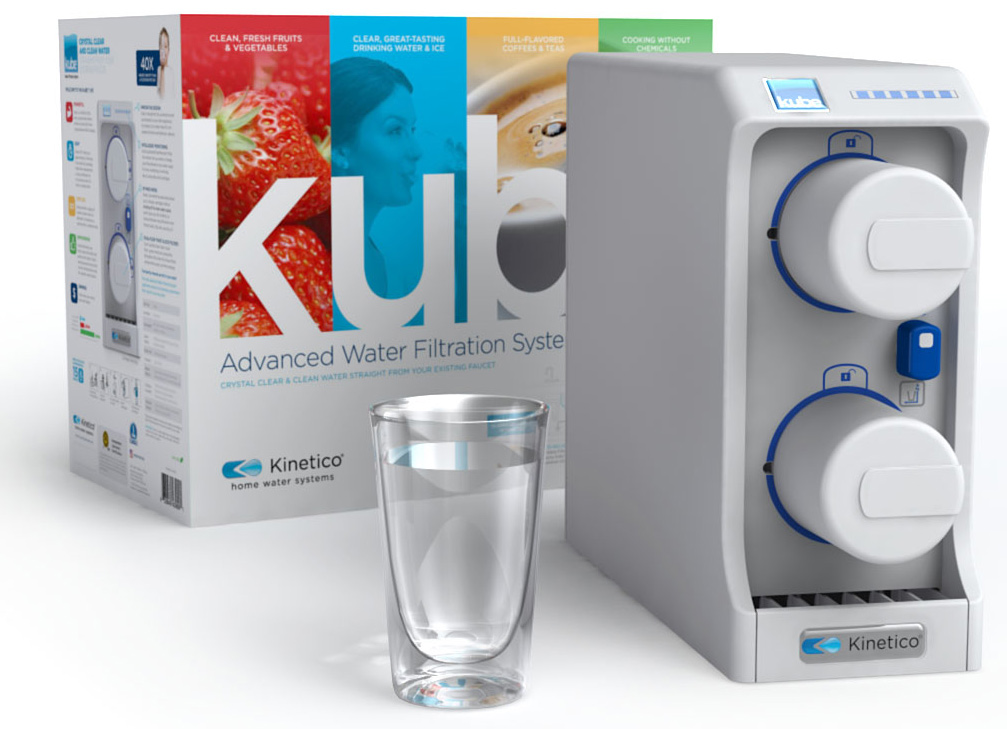 Great Tasting, Crystal Clear and Clean
Water Right From Your Existing Faucet


360° View
Front Indicator Gauge - keeps track of filter life so you don't have to
Flat Top - for possible storage
Two Filters - maximize contaminant removal & maintain strong faucet flow
Twist & Lock Design - provides confidence that filters are securely engaged
Standard Compression Fittings & Supply Lines - included for easy installation
Bypass Feature - provides option of using filtered or non-filtered water
Water Receptacle - confines excess water
Smooth Surface – easy to clean
100% Hydro Powered System – no electricity or outlet needed
Angled Design - allows user to view display without bending down
Kube Filter Subscription
Replacing your Kube filters, as well as knowing when to replace them, is super simple. With our Kube Filter Subscription, you'll receive replacement filters at a discount, and they'll automatically ship to your door. We'll even take care of the shipping charge! Sign up today, and check one more thing off your "to-do" list.